Preconditioning of Iterative Methods, Theory and Applications (PIM 2013)
A Conference in Honor of Ivo Marek
July 1–5 (Monday – Friday), 2013
The PIM 2013 conference is in honor of the distinguished scientist Ivo Marek on the occasion of his 80th birthday.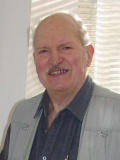 Ivo Marek graduated from Charles University in Prague in 1956 and began his career at the Nuclear Research Institute where he pursued the numerical modeling of processes in nuclear reactors. This research increased his interest in (numerical) linear algebra and operator theory; topics for which he is renowned.
In 1963, he joined the Faculty of Mathematics and Physics, Charles University, where he had spent more than 30 fruitful years. On the brink of retirement, he joined the Faculty of Civil Engineering, Czech Technical University in Prague, where he is still active both in research and in PhD courses.
His detailed CV is available at this page.
Conference Venue
The conference was held on the campus of the Faculty of Civil Engineering, Czech Technical University in Prague (CTU), Czech Republic.
The conference venue is about five minute walk from the nearest subway station. From this station, you may ride the subway to the historical center of Prague in less than 10 minutes. For details, click on the Conference Venue button in the navigation column.
Several hotels are located in close proximity to the CTU; details are provided, again, through the navigation column.
Themes
Preconditioning of sparse matrix problems, symmetric or non-symmetric, arising in large-scale real applications.
Multilevel preconditioning techniques, including multigrid, algebraic multilevel, and domain decomposition methods for partial differential equations.
Multilevel solution of characteristics of Markov chains.
The conference program consists of 15 plenary lectures and a number of contributed talks.
Organized by

Department of Mathematics
Faculty of Civil Engineering
Czech Technical University in Prague
Co-organized by
Supported by